Your Scene Sucks
I have been mocking scenester stereotypes on my viral website Yourscenesucks.com since 2007. The site is home to 30 fashionably unique characters in the punk / emo / metal / indie scene, no genre is safe from being ridiculed.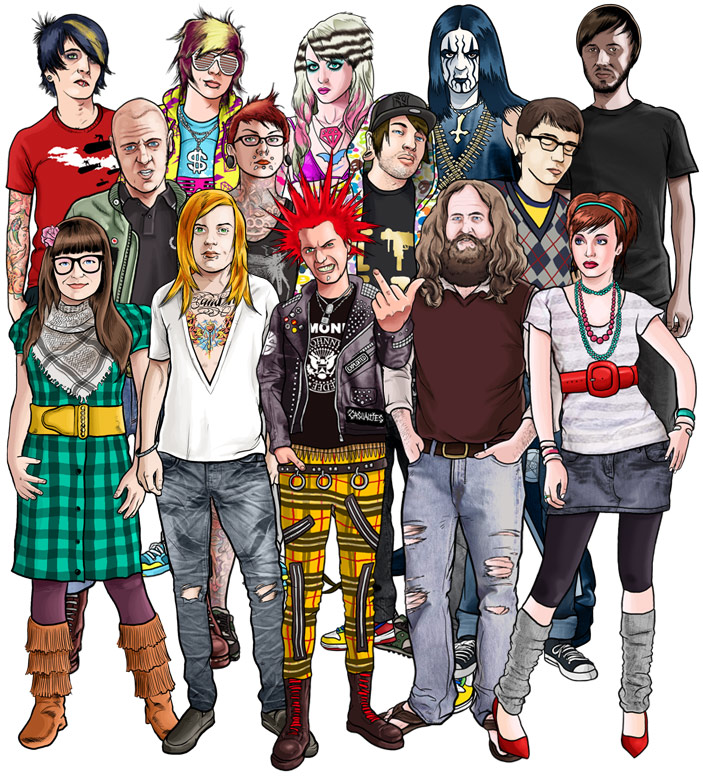 Wish You Were Here
The second book I illustrated for Harper Collins featuring 75 illustrations that serves as "an essential guide to your favorite music scenes" sorted state by state.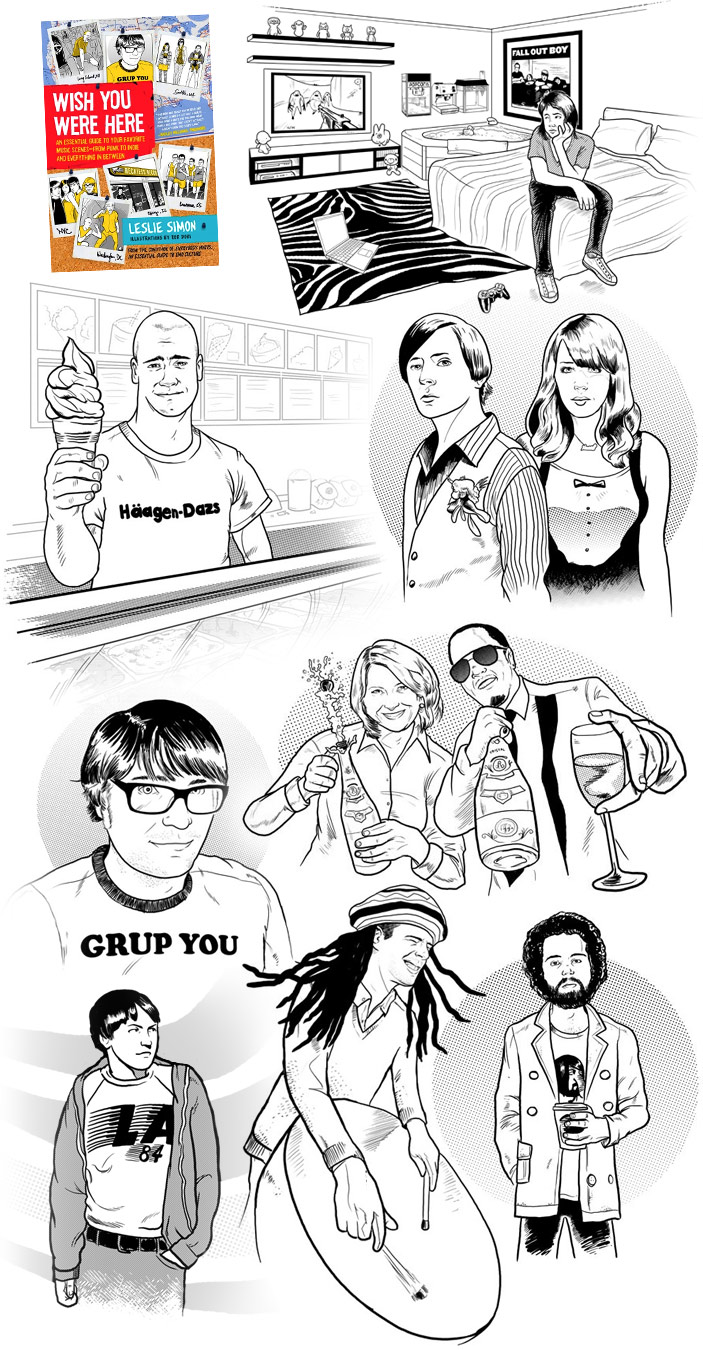 Tauntr Athletic Supporters
The nice folks at Tauntr asked me to create some stereotypical sports fanatics based off of their favorite teams. Check out the football fans here and the baseball fans here.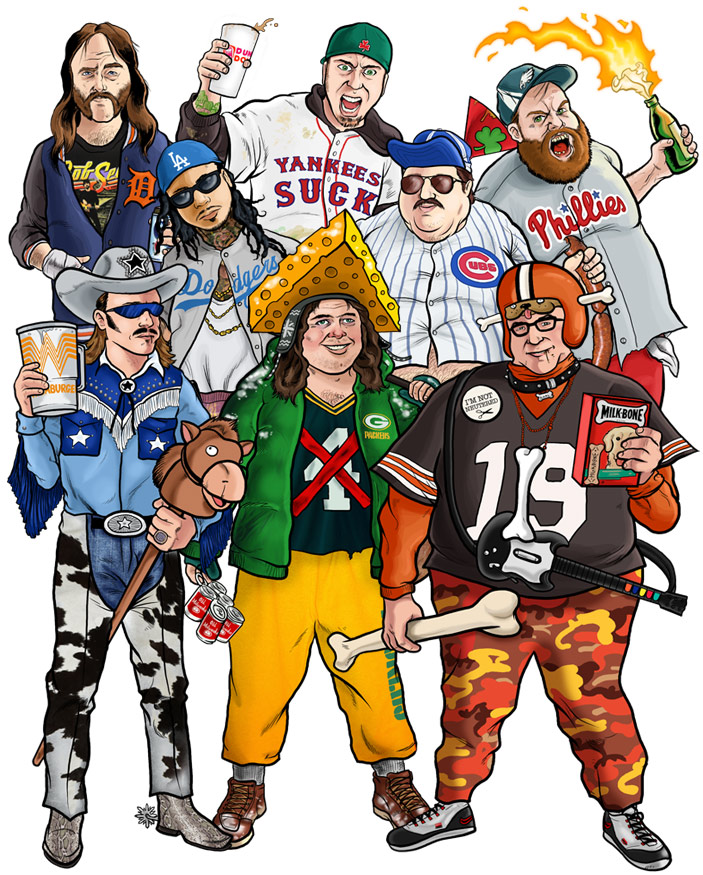 Everybody Hurts
I created 100 illustrations for this Harper Collins published book which is billed as an "essential guide to emo culture".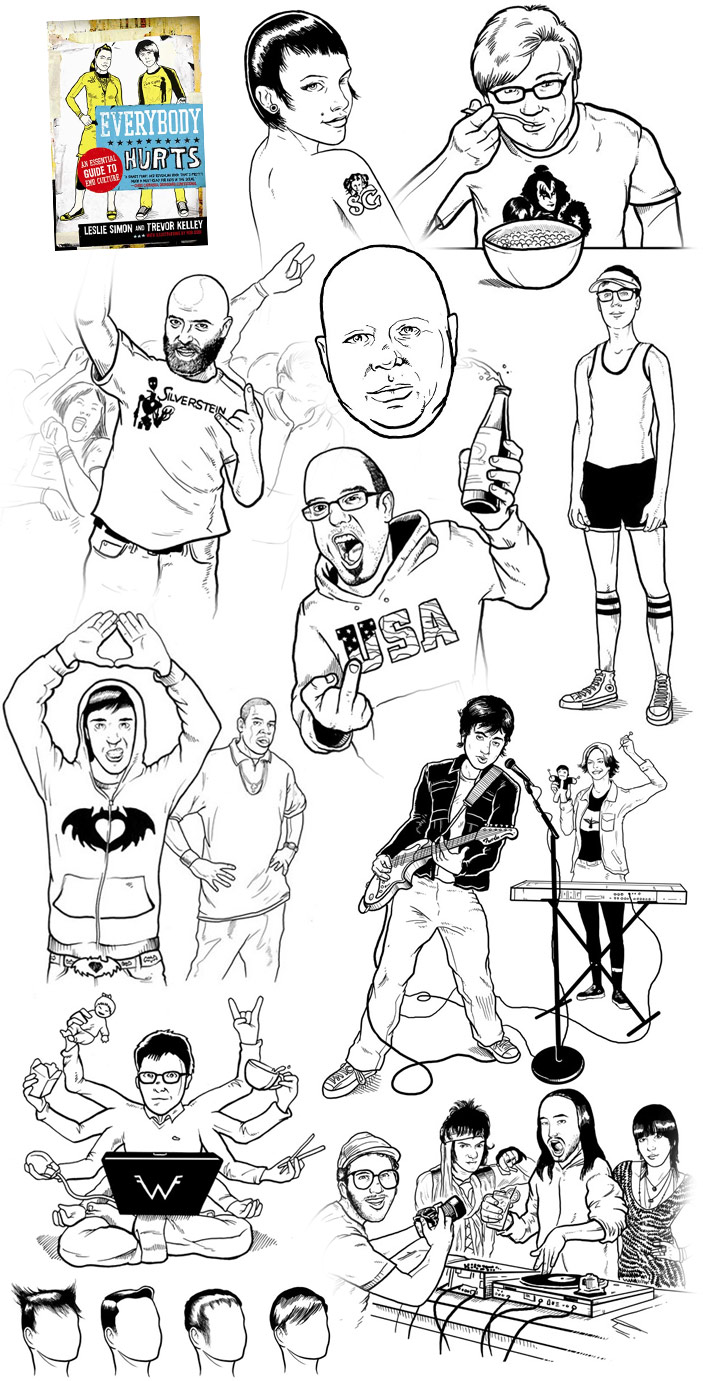 Michael Jackson
I created a number of t-shirts for Michael Jackson's "This Is It Tour" before his passing. I was commissioned to make a few more after Michael passed away but these were denied due to how morbid they felt.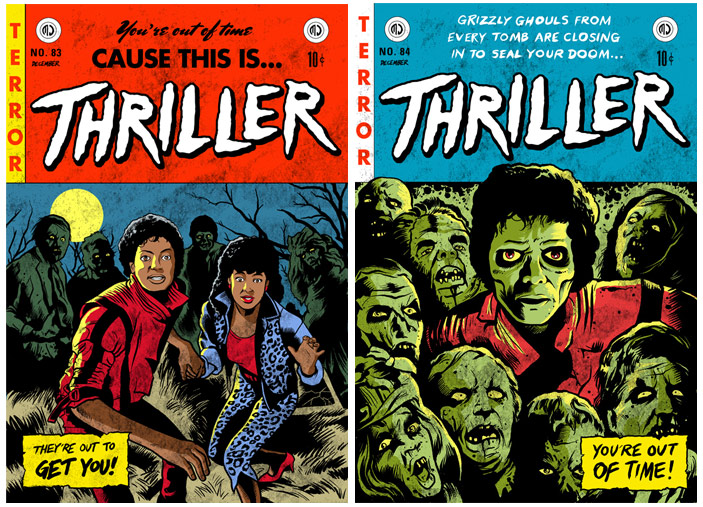 Thursday
Promotional poster for Thursday's 2009 release "Common Existence"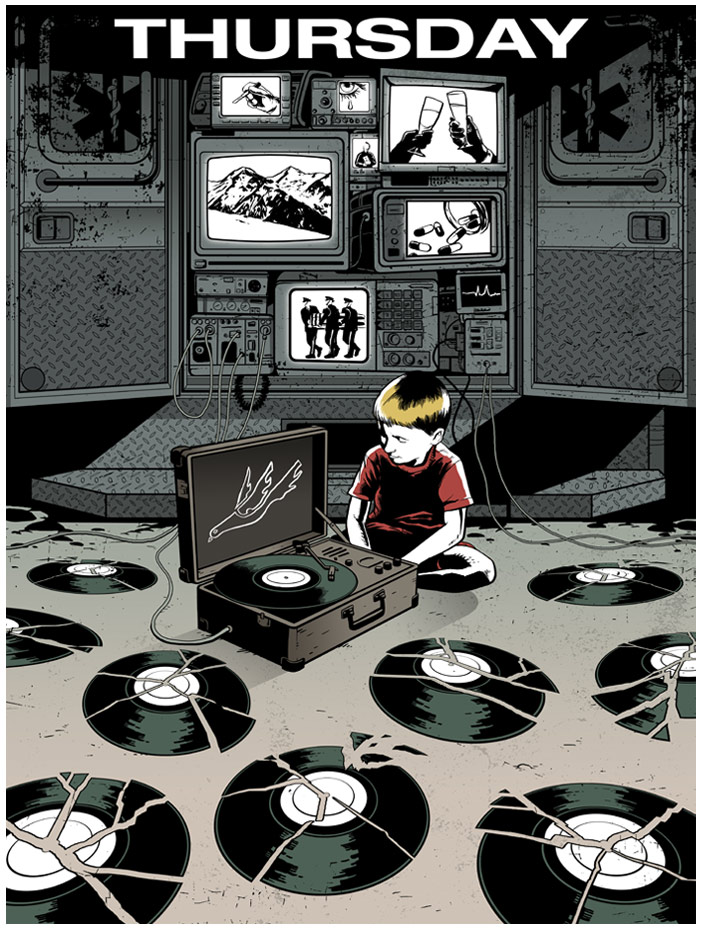 Fall Out Boy
I have designed a serious amount of t-shirts / posters for Fall Out Boy since 2004, these are a few of the posters.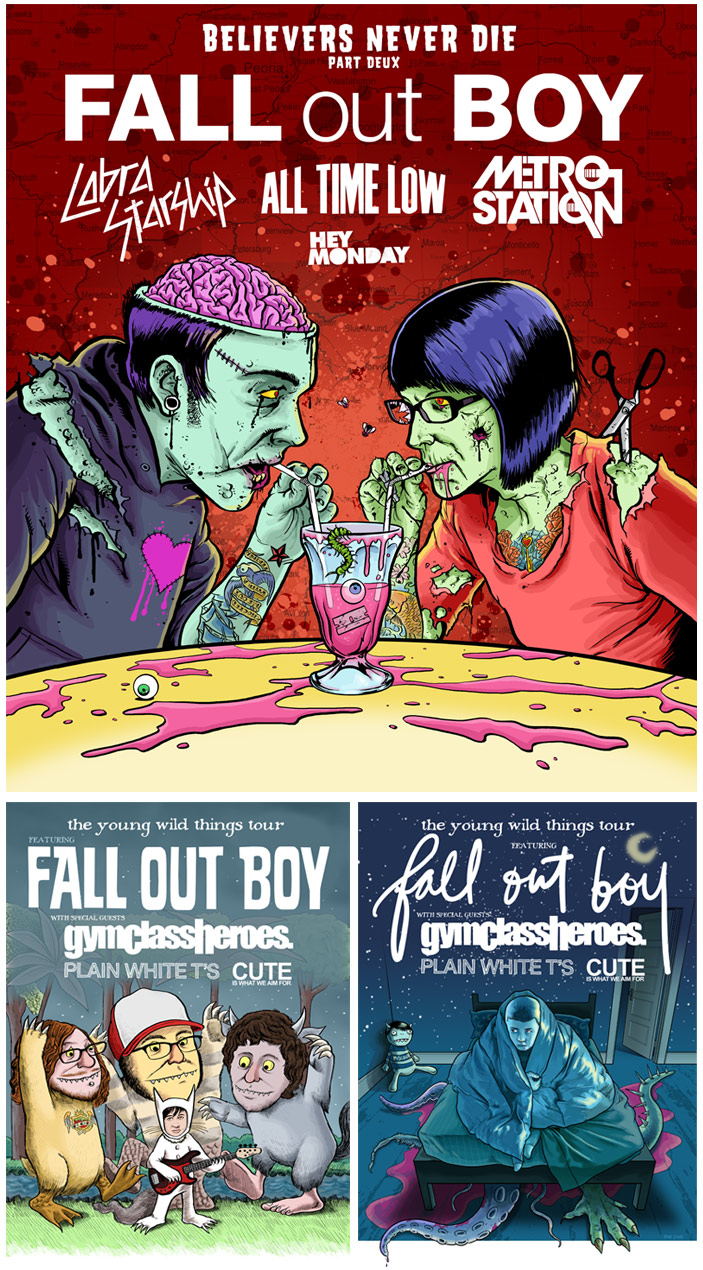 Set Your Goals
Portraits of members of the band for their 2009 release "This Will be the Death of Us"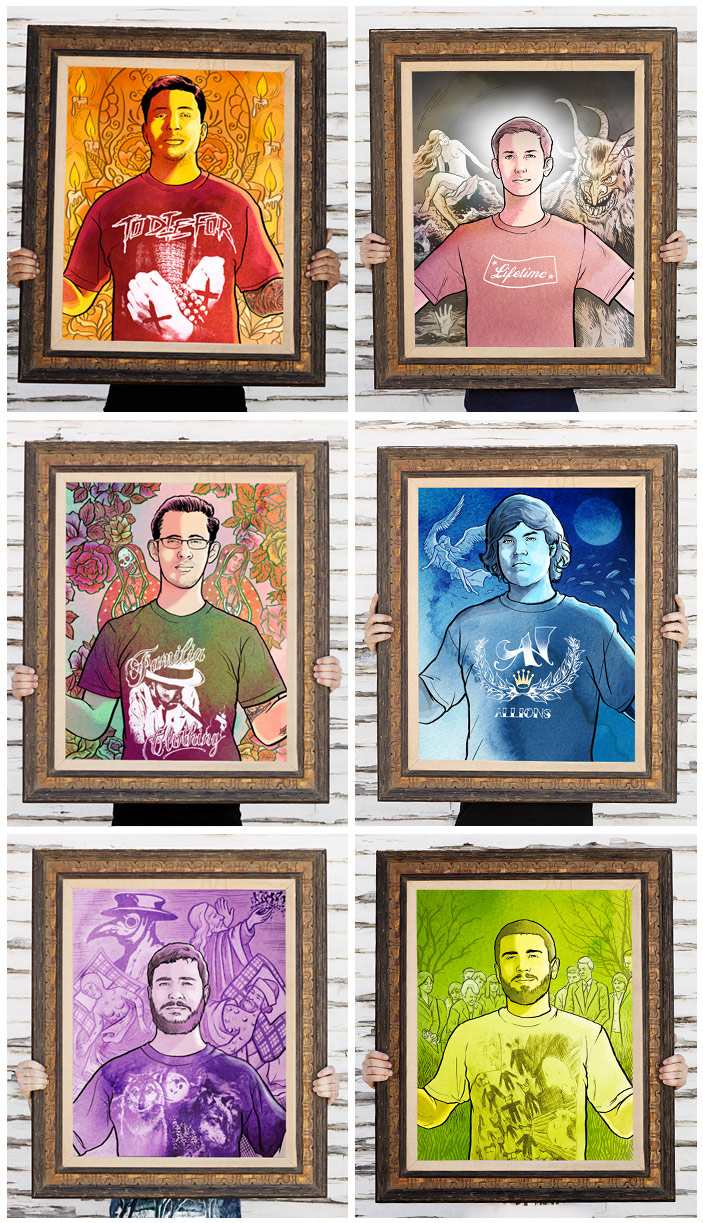 Misc work
Miscellaneous gig poster / t-shirt designs.